SURGICAL HEART VALVES
MECHANICAL HEART VALVES
Unique design features have established Abbott mechanical heart valves—including the Regent™ and Masters Series—as a gold standard for reliability and performance, while maintaining low complication rates over the long term.
SURGICAL HEART VALVES
MECHANICAL HEART VALVES
Unique design features have established Abbott mechanical heart valves—including the Regent™ and Masters Series—as a gold standard for reliability and performance, while maintaining low complication rates over the long term.
CONFIDENTLY IMPLANT THE MOST TRUSTED AORTIC AND MITRAL MECHANICAL VALVES IN THE WORLD
Design-driven hemodynamic confidence & low thrombogenicity

Abbott mechanical heart valves lead the way with a proven bileaflet design that results in low thrombogenicity and excellent patient outcomes.

Leaflets open to an 85-degree angle in systole due to their upstream positioning, enabled by unique pivot guards (shown at right)
Strong, uniform velocities within hinge recesses aid washout of blood elements3
Low carbon surface area means less thrombus formation
Orifice-to-annulus ratio (as high as 84%) ensures large effective orifice areas (EOAs) and reduces prosthesis-patient mismatch4

Unique Design Features

The Pivot Guard Design
An Abbott Hallmark

Featured in all Abbott Mechanical Heart Valves, the Pivot Guard offers benefits both during implant and post-implant

Recessed design minimizes interaction with sub-annular native mitral valve apparatus
Minimized carbon surface area can lessen thrombus formation
Pivot guards help shield pivot mechanism from pannus ingrowth
Enables a consistent 85-degree opening angle, promoting minimized leaflet flutter and more laminar flow through the orifice5

Low Thrombogenicity
A Necessity in MHV Replacements

Designed with Low Thrombogenicity at the Forefront

Large internal diameters up to 26.1 mm available promote low pressure gradients6

Low gradients can help minimize shear stress and thrombogenicity7

Uniform velocities within hinge recesses help aid washout of blood elements3

Abbott hinge design enables complete leaflet sweep, further aiding washout

PATIENTS WHO BENEFIT
Excellent function and durability throughout a patient's lifetime
Although the prevalence of mitral valve disease is 2 to 3 times higher than aortic valve disease, aortic valve surgeries (excluding transcatheter procedures) are performed 1.6 times more commonly than mitral valve surgeries. The undertreatment of mitral valve disease may be related to the slower progression of symptoms compared with aortic disease, as well as a potential lack of adherence to guidelines for intervention.8
Aortic Stenosis (AS) ESC/EACTS Treatment Guidelines

Severe AS presents with exertional dyspnea, syncope, angina, and progression to heart failure. Early intervention produces a better outcome in preventing the clinical deterioration of AS.9

Surgical aortic valve replacement (SAVR) is recommended in patients at low surgical risk who are18:
Symptomatic with severe, high-gradient AS (mean gradient ≥ 40 mmHg or peak velocity ≥ 4.0 m/s)
Symptomatic with severe low-flow, low-gradient (< 40 mmHg) AS with reduced ejection fraction and evidence of flow (contractile) reserve excluding pseudosevere AS
Asymptomatic with severe AS and systolic LV dysfunction (LVEF < 50%) not due to another cause, or an abnormal exercise test showing symptoms on exercise clearly related to AS
Undergoing other cardiac surgery and have severe AS


Outcomes after SAVR are excellent in patients who do not have a high procedural risk, resulting in improved survival rates, reduced symptoms, and improved exercise capacity.10

3.4%

Severe AS affects 3.4% of the population over 60 years of age.9

Bleak prognosis without treatment

Mortality rates are approximately 25% at 1 year and 50% at 2 years in symptomatic AS patients on medical therapy who do not undergo AVR.11

Mitral Regurgitation (MR) ESC/EACTS Treatment Guidelines

MR is the most common valve disease worldwide.12 Intervention for patients with primary MR consists of either surgical mitral valve repair or replacement, with repair preferred over replacement if a successful and durable repair can be achieved. Mitral valve surgery is recommended in18:

Symptomatic patients with chronic, severe primary MR and left ventricular ejection fraction (LVEF) > 30%
Asymptomatic patients with chronic, severe primary MR and LVEF ≤ 60% and/or LV end-systolic dimension ≥ 45 mm
Patients with chronic, severe secondary MR undergoing other cardiac surgery and LVEF > 30%


Asymptomatic patients with severe MR and LVEF > 60% should be followed clinically and echocardiographically every 6 months (or sooner if significant dynamic changes occur), ideally in a heart valve centre setting. When guideline indications for surgery are reached, early surgery—within 2 months—is associated with better outcomes.18

Late referral for surgical intervention is associated with reduced survival

There remains an important and substantial opportunity to decrease long-term mortality in patients with mitral valve disease by following established guidelines and encouraging earlier referral for intervention.8
Addressing an unmet need for high-risk pediatric patients
Only Abbott provides the world's smallest pediatric mechanical heart valve, the 15 mm Masters HP, for aortic and mitral heart valves. Developed to address an unmet need for high-risk pediatric patients who formerly had limited options. The patients who need the valve are usually younger than 1 year old with complex heart defects, have had multiple prior heart surgeries and require a valve replacement.
Resources to help patients learn more about their condition
REGENT KEY FEATURES
Regent gives you Implantability Options
LOW VALVE IMPLANT HEIGHT HELPS ENSURE CORONARY OSTIA CLEARANCE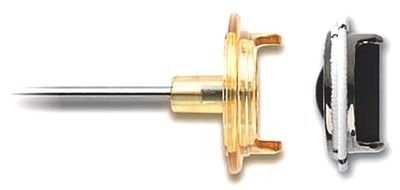 REPLICA SIZING WITH THE 907 SIZER GIVES YOU CONFIDENCE THAT YOU ARE USING THE MOST APPROPRIATELY SIZED VALVE
TWO DISTINCT CUFF TYPES PROVIDE YOU WITH DIFFERENT OPTIONS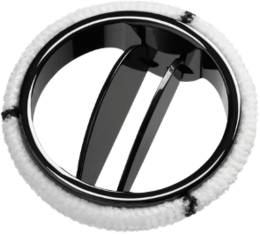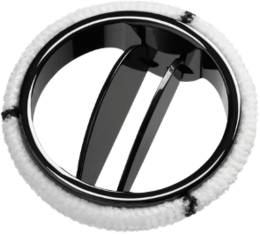 The Regent Aortic Valve Features Exceptional Hemodynamics in small aortic root patients15,16,*

*Measured one-year post-surgery.
MASTERS SERIES KEY FEATURES
Implantability Options with Masters Series
The Masters Series Mechanical Heart Valves are rotatable, bileaflet valves designed for secure implantation. The portfolio includes an expansive range of sizes to help you make the best decisions for your patients and the Hemodynamic Plus™ (HP) models are designed to provide a larger effective orifice area.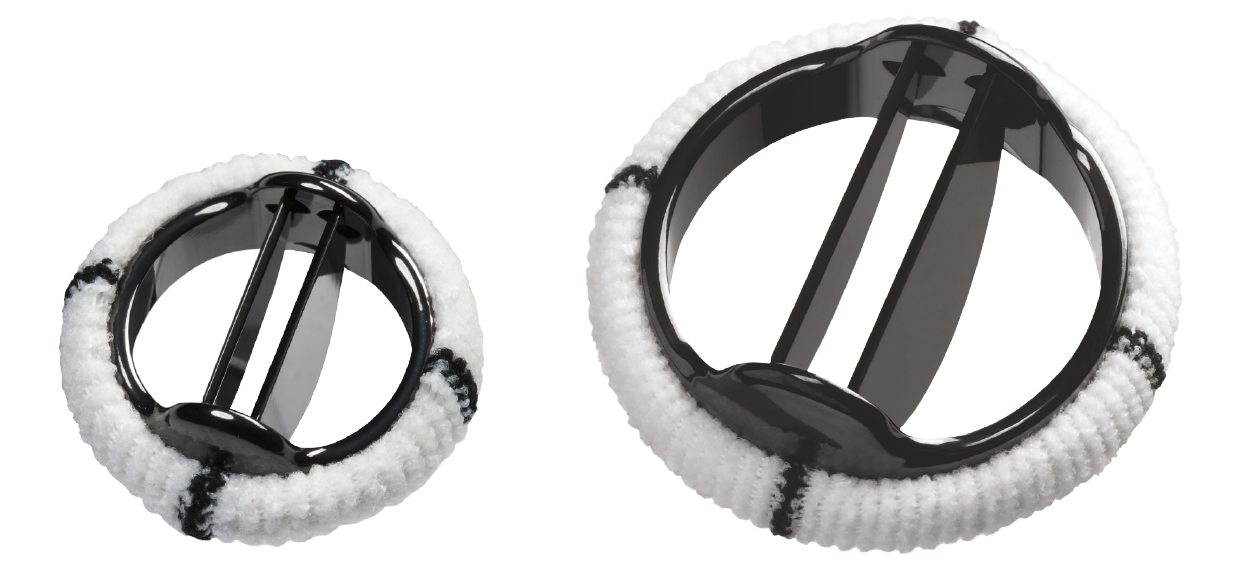 THE 15 MM PEDIATRIC HEART VALVES JOIN THE FAMILY OF
17–27 MM MASTERS HP MECHANICAL HEART VALVES AND IS SUITABLE FOR TREATING NEWBORNS AND BABIES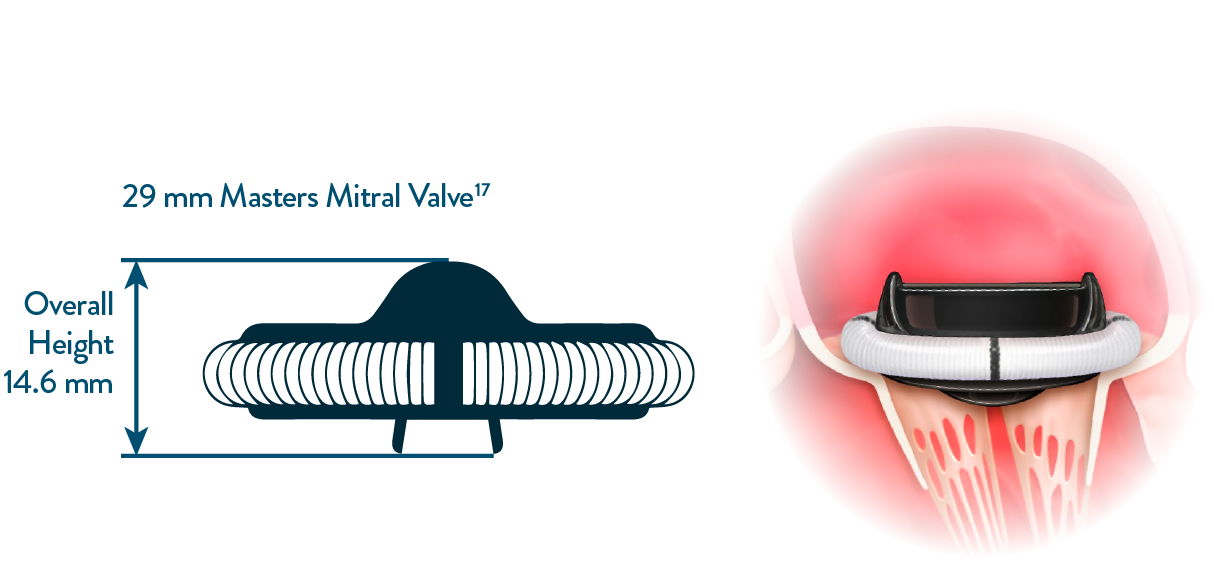 LOW VALVE IMPLANT HEIGHT MINIMIZES INTERFERENCE WITH SUBVALVULAR STRUCTURES
IN THE MITRAL POSITION
TWO DISTINCT CUFF TYPES PROVIDE YOU WITH DIFFERENT OPTIONS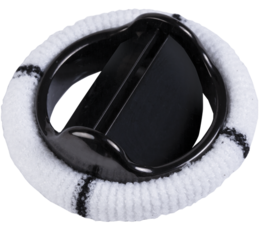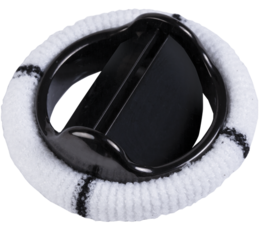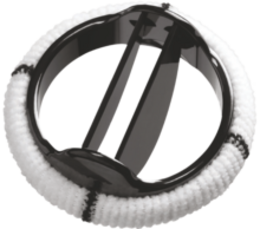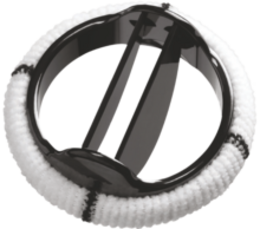 MAT-2010509 v3.0 | Item approved for OUS use only.