SURGICAL VALVE SOLUTIONS
TRIFECTA™ GT
The Trifecta™ valve with Glide™ Technology (GT) and Linx™ anticalcification (AC) technology offers exceptional hemodynamic performance1-7—whether implanted via a minimally invasive procedure or conventional surgical aortic valve replacement (SAVR).
BECAUSE PATIENTS' LIVES MATTER
The Trifecta™ Valve with Glide™ Technology (GT) is a strong aortic valve replacement option for patients in which hemodynamics are the single most crucial factor in their post-operative wellbeing.1-5*
The Trifecta GT valve provides:
TAVR-like pressure gradients across the aortic valve6
Excellent effective orifice areas1-5*
*Based on Abbott analysis as of January 2021.
KEY FEATURES
Designed for Optimal SAVR Outcomes
The "Tri" in the Trifecta valve with Glide Technology (GT) and Linx anticalcification (AC) technology was inspired by its three design features—hemodynamics, durability, and implantability—all of which can deliver top performance for both implanting physicians and their patients. And the Trifecta GT valve is designed especially for a minimally invasive approach with its smaller, more streamlined valve holder, screw-in handle, and smooth delivery.
In addition, the Trifecta GT valve offers a single-cut quick release holder for greater efficiency.
The Trifecta GT valve further provides protection using Linx AC technology, a valve treatment that resists calcification7,* by:
Reducing free aldehydes8,9
Extracting lipids10
Minimizing cholesterol uptake11
Stabilizing leaflet collagen11
*No clinical data are currently available evaluating the long-term impact of anticalcification tissue treatment in humans.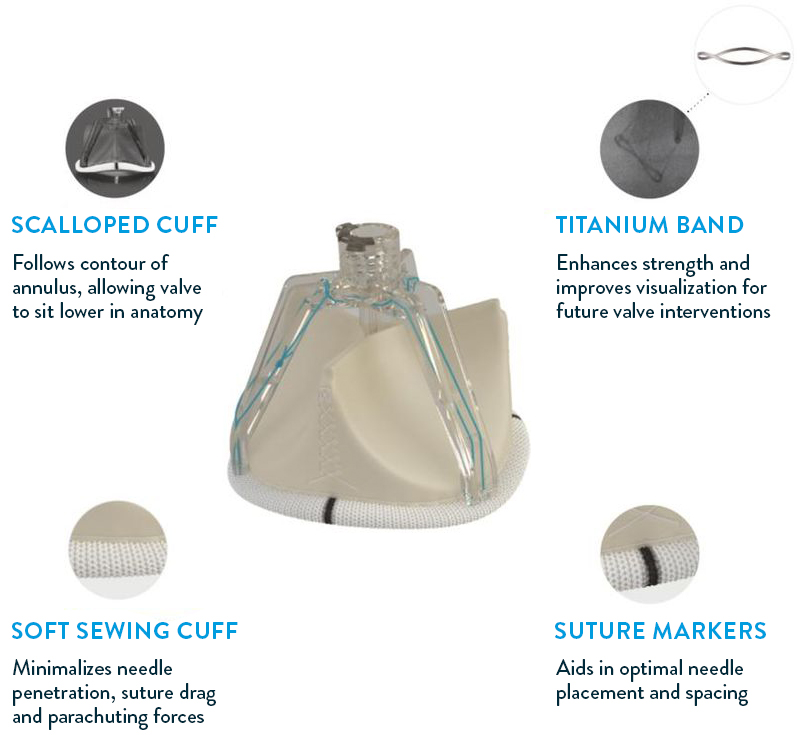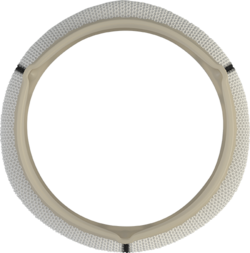 Externally Mounted Leaflet Design.
MAT-2201681 v1.0 | Item approved for Global OUS use only.