Heart Solutions

Built For Better LIFE
At Abbott Structural Heart, we're helping rebuild better hearts and improve patients' quality of life with an improved benefit-to-risk profile by delivering better therapies, better evidence, and better experiences.1
From their first moments through their later years, we exist for one purpose—to help our patients live better, fuller lives.
Alan

Amplatzer™ PFO Occluder

"It's scary," said Alan, who had had a stroke due to a patent foramen ovale, and who didn't know if and when he might have a recurrent stroke. After PFO closure with the Amplatzer™ PFO Occluder "He's like a new man," his wife, Emma, remarked about Alan, who's back to walking 12 miles a day as a mail carrier. "And I owe everyone a massive thank you," Alan said.

Jozef

AmplatzerTM VSD Occluder

Over time Jozef's ventricular septal defect (VSD) precipitated endocarditis, which in turn led to heart failure and kidney failure. After receiving the Amplatzer VSD Occluder Jozef, amazed at his symptom improvement and ability to walk long distances again, said "I feel joy deep inside me—inside my heart."
The testimonials relate to accounts of individuals' responses to treatments. The patients' accounts are genuine, typical and documented. However, it does not provide any indication, guide, warranty, or guarantee as to the response other persons may have to the treatment. Responses to the treatment discussed can and do vary and are specific to the individual patient.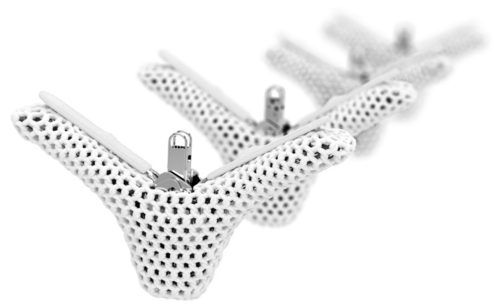 TRICLIP™ G4 TEER SYSTEM. UNMATCHED STABILITY, PRECISION, CONTROL.
For patients with symptomatic, severe tricuspid regurgitation (TR), TriClip™ TEER offers a low-risk, minimally invasive treatment option. Built upon a proven clip-based platform, TriClip TEER is uniquely designed for the right heart and the challenges of tricuspid anatomy to achieve sustained, clinically significant reduction of TR.
MAT-2000633 v8.0 | Item approved for OUS use only.