TOOLS & RESOURCES
ONGOING SUPPORT FOR A BETTER EXPERIENCE
Abbott has built an expanding array of resources to assist the whole care team in delivering the full potential of every structural heart procedure across our portfolio of innovative solutions.
WEBINARS
MITRACLIP™ TRANSCATHETER EDGE-TO-EDGE REPAIR (TEER)
Watch a series of recorded webinars that focus on MitraClip™ Transcatheter Edge-to-Edge Repair (TEER) from subject matter experts to stay up-to-date on the latest MitraClip™ TMVr technology and clinical data, education on topics related to treating mitral regurgitation, and other best practices.
Tailor your Treatment Across Simple to Complex Anatomy: A Case Based Discussion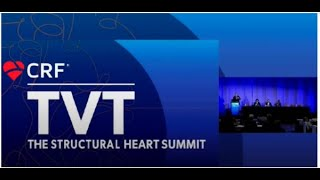 Michael Rinaldi, MD
Medical director of the Structural Heart Program at Atrium Health Sanger Heart & Vascular Institute

Mathew Price, MD
Director of the Cardiac Catheterization Laboratory in the Division of Cardiovascular Diseases at Scripps Clinic, and an assistant professor at the Scripps Translational Science Institute.
Rahul Sharma, MD
Director of Structural Interventions at Stanford Healthcare.

Saibal Kar, MD
Director of Structural Heart Disease Interventions and Clinical Research at Los Robles Health System.
Tailoring Mitral Valve Repair Using MitraClip G4
Michael J. Rinaldi, MD, FACC, FSCAI
Director, Structural Heart Program
Sanger Heart & Vascular Institute
Charlotte, NC

Paul Mahoney, MD, FACC, FSCAI
Director, Structural Heart Programs
Sentara Heart Valve and Structural Disease Center
Norfolk, VA

Gagan Singh, MD, FACC, FSCAI
Director, Fellowship in Cardiovascular Medicine
Associate Professor of Medicine
University of California, Davis

Bassem M. Chehab, MD, FACP, FACC, FSCAI
Director, Structural Cardiology
Ascension Via Christi Hospital
Associate Professor of Medicine - University of Kansas
Wichita, Kansas
Addressing the Unmet Need for Patients with Heart Failure – Improving Identification for Modern Device Therapies
Philip B. Adamson, M.D. (Moderator)
Divisional Vice President and Chief Medical Officer
Abbott Heart Failure

Jacob Abraham, M.D.
Medical Director, Center for Advanced Heart Disease and MCS
Providence St. Vincent Heart Clinic
Portland, OR

Jennifer Cowger, M.D., MS., FACC
Medical Director of Mechanical Circulatory Support Program
Henry Ford Hospital
Detroit, MI

Farooq Sheikh, MD, FACC
Director, Infiltrative Cardiomyopathy Program
Medical Director, LVAD Program
MedStar Heart and Vascular Institute
MedStar Washington Hospital Center
Assistant Professor of Medicine, Georgetown University
Washington, DC
Heart Failure and Mitral Regurgitation: Choosing the Right Therapy for the Appropriate Patient
MAT-2117051 v3.0 | Item approved for U.S. use only.