TOOLS & RESOURCES
Structural Heart Webinars
Abbott has built an expanding array of resources to assist the whole interventional cardiology care team in delivering the full potential of every structural heart procedure across our portfolio of innovative solutions.
WEBINARS
MITRACLIP TRANSCATHETER EDGE-TO-EDGE REPAIR (TEER)*
Watch a series of recorded webinars that focus on MitraClip™ Transcatheter Edge-to-Edge Repair (TEER) from subject matter experts to stay up-to-date on the latest MitraClip™ TEER technology and clinical data, education on topics related to treating mitral regurgitation, and other best practices.
*TEER was previously known as TMVr (transcatheter mitral valve repair)
Building the MitraClip Therapy Team: The Implanter and the Imager
MitraClip Therapy Fellows Education Webinar – Session 1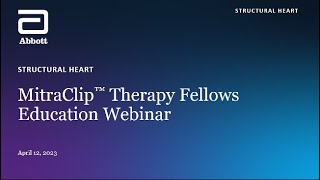 Neil M. Gheewala, MD, MPH, FSCAI
Pima Heart and Vascular
Board Member, US Heart and Vascular
Board of Trustees, TMC Healthcare Foundation
Tucson, AZ

Michael Rinaldi, MD
Director Structural Heart Program, Sanger Heart & Vascular Institute
Clinical Professor of Medicine, Wake Forest University
Carolinas Medical Center / Atrium Health
Charlotte, NC
Personalizing Patient Care Along the Heart Failure Journey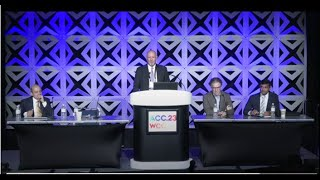 Philip B. Adamson, MD, MSc, FACC, FESC, FRCP (Ed) - Moderator
Chief Medical Officer and Divisional Vice President
Abbott Labs – Heart Failure Division

Matthew J. Price, MD
Clinical Professor of Medicine
Director, Cardiac Catheterization Laboratory
Division of Cardiovascular Diseases, Scripps Clinic

Ajay Srivastava, MD, FACC
Advanced Heart Failure and Transplant Cardiology
Division of Cardiovascular Diseases, Scripps Clinic

Shashank S. Desai, MD, MBA
Director, Inova Thoracic Transplant
Director, Strategy and Growth Inova Heart & Vascular Institute
Tiered Heart Failure Management for Advanced Practice Providers
Elizabeth M. Perpetua, DNP, ACNP-BC, FACC
Founder
Empath Health Services LLC
Seattle, WA

Russell Brandwein, M.S., PA-C, AACC
Director, Outpatient Clinical Services, Structural Heart and Valve Center
Columbia University Medical Center
New York, NY
MAT-2117051 v14.0 | Item approved for U.S. use only.