SOLUTIONS & PRODUCTS
From transcatheter and surgical valve therapies to structural interventions,
we've built a broad structural heart portfolio across the spectrum to restore health and improve quality of life for patients with structural heart disease.
YOUR PARTNER OF CHOICE
FOR STRUCTURAL HEART SOLUTIONS
Abbott offers a broad portfolio of structural heart solutions for an array of conditions. We invest in creating innovative technologies and advancing science, with the ultimate goal of helping patients achieve better health and improved quality of life. With our legacy of innovation, product diversity, safety, and performance, Abbott is your partner for structural heart therapies.

Some of the ways Abbott demonstrates its leadership in the industry include:
Established leader in transcatheter edge-to-edge repair (TEER)* with MitraClipTM1
Offering among the broadest occluder portfolios, with 20+ years of leadership1
Demonstrating exceptional hemodynamics with tissue valves, and an impressive 40-year legacy with mechanical valves
Providing outstanding & competitive clinical outcomes physicians expect from the latest generation TAVI system

*TEER is also referred to as TMVr (transcatheter mitral valve repair)
150K+
patients treated

Established leader in
transcatheter mitral valve repair
with MitraClipTM 1
20+
years of leadership
in occluders
We offer a broad portfolio
with PFO, LAA, PDA, septal,
and muscular VSD occluders
40
year legacy

We have an impressive 40-year legacy with mechanical valves and have demonstrated exceptional hemodynamics with tissue valves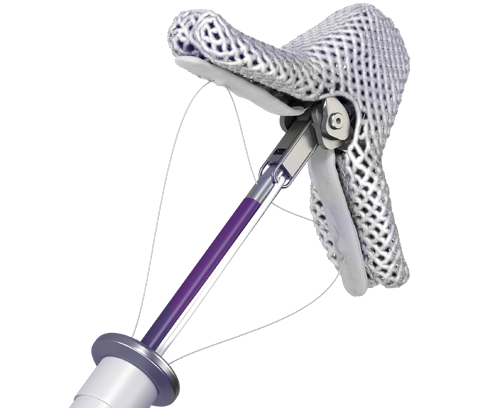 TRANSCATHETER VALVE SOLUTIONS
BUILT TO HELP
PATIENTS RECLAIM
THEIR LIVES
Our minimally invasive transcatheter mitral valve repair therapy delivers excellent outcomes, and are particularly valuable for select patients who are not eligible for surgical valve repair.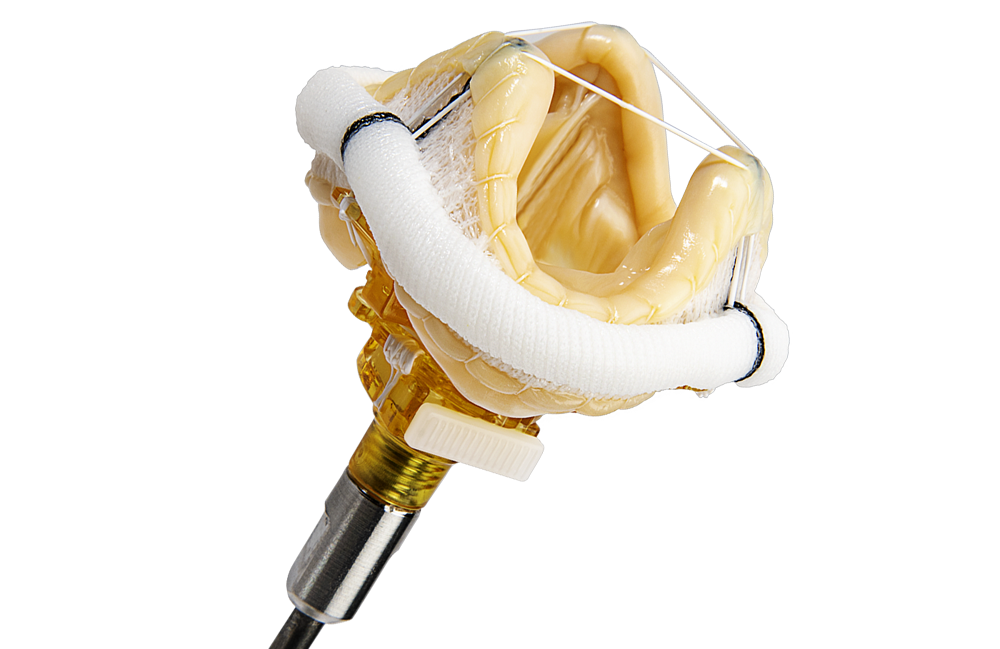 SURGICAL VALVE SOLUTIONS
DESIGNED TO REBUILD HEALTHIER HEARTS
Our comprehensive surgical valve portfolio delivers long-term durability and performance, exceptional hemodynamics, and streamlined implantability.
STRUCTURAL INTERVENTIONS
BUILT FOR THE AGES.
DESIGNED FOR
COMPLETE CLOSURE.
Our occluders are built to close an opening in patients' hearts—saving and restoring lives by providing closure with confidence.
Learn about our

Structural Heart Portfolio
Explore the interactive heart model below to learn more about our products and solutions across the structural heart spectrum.
MAT-2115844 v2.0 | Item approved for U.S. use only.
MAT-2004253 v7.0 | Item approved for U.S. use only.