TOOLS & RESOURCES
ONGOING SUPPORT FOR A BETTER EXPERIENCE
Abbott has built an expanding array of resources to assist the whole care team in delivering the full potential of every structural heart procedure across our portfolio of innovative solutions.
ABBOTT MECHANICAL HEART VALVES AND REMOTE INR MONITORING WITH ACELIS CONNECTED HEALTH
Support for patients on anti-coagulation.
Peace of mind for physicians.
Used together with industry-leading Abbott mechanical heart valves, Acelis Connected Health (ACH) Remote INR Monitoring services are designed to help keep clinicians promptly notified with their patients' INR results in one of two ways. When patients report results to ACH, ACH will: Fax all results to clinics or when subscribed to CoagClinic software of ACH, clinicians will have online access and the option to receive alerts if a patient's self-test results reported to ACH are out of their physician-prescribed therapeutic range.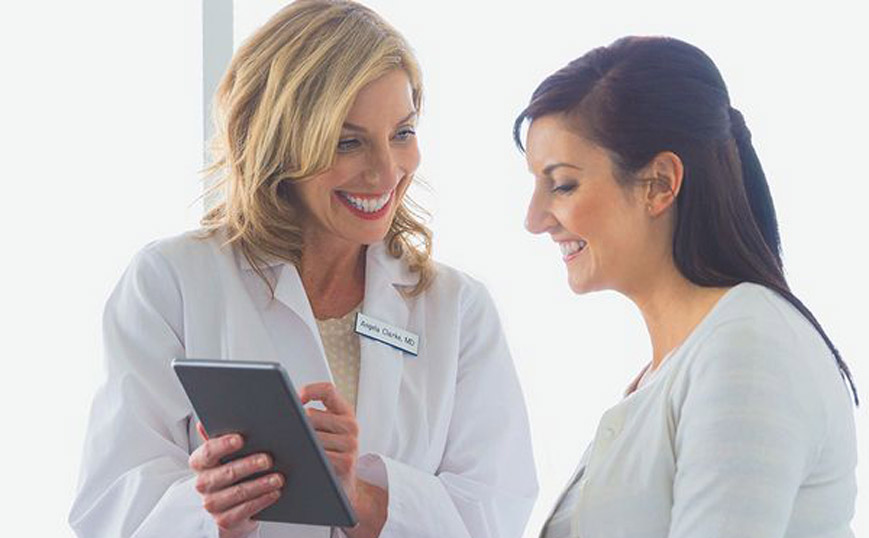 TWO LEADING TECHNOLOGIES.
ONE SOLUTION.

Abbott Mechanical Heart Valves
Leadership: Revolutionized MHV therapy with the first bi-leaflet valve design. Sponsored leading studies on anti-coagulation management.1,2
Experience: More than 40 years clinical experience, over 3 million implants,3 and more than 1,000 peer reviewed publications.3
Acelis connected health remote INR monitoring
Proven: A leading provider of remote INR testing and reporting with over 100,000 patients on service.
Efficient: ACH remote patient monitoring services are designed to help optimize clinical office efficiencies while striving to achieve a high level of TTR across a broad spectrum of age ranges.
Integrated: Ability to integrate data into many leading EMR systems.
HOW CONTINUOUS ASSURANCE WORKS
With Acelis connected health remote INR monitoring


+Other requirements may apply based upon your Physician office preferences.
*CoagClinic is a patient management application offered to clinics by Acelis Connected Health. Not all clinics will use the CoagClinic application.
▵In order to receive warfarin dose adjustments instructions the clinic must use CoagClinic and the patient must use HealthCheck App with notifications turned on.
Remote patient INR monitoring in randomized studies has been shown to potentially
▲
INCREASED TIME IN
THERAPEUTIC RANGE
▼
REDUCED RISK
OF MORTALITY

Remote patient INR monitoring in randomized studies has been shown to potentially:
Increase time in the therapeutic range (TTR)4
Lower the risks of thromboembolic and bleeding events4
Reduced risk of mortality4
Real-world data following ACH remote INR monitoring patients showed a:5
70%
TIME IN THERAPEUTIC
RANGE
A separate meta-analysis of patient self-testing also found a:6†
42%
REDUCTION IN RISK
ASSOCIATED WITH A
THROMBOEMBOLIC EVENT
† Limitations of the analysis: • Only 5 trials were considered high quality (per the analysis). • Only 2 of the 22 reviewed trials in the analysis were conducted in the United States (ref# 23, 24), and both investigated PST, not PSM. • Compared with usual care, PST with or without PSM is associated with significantly fewer deaths and thromboembolic events, without increased risk for a serious bleeding event, for a highly selected group of motivated adult patients requiring long-term anticoagulation with vitamin K antagonists. Whether this care model is cost-effective and can be implemented successfully in typical U.S. health care settings requires further study. • PST is not for every patient taking warfarin but rather only selected patients who are willing, able and reliable to do so.
Enhance Patient Satisfaction and Convenience
Give your patients the satisfaction and convenience associated with Acelis Connected Health Remote INR Monitoring Services* and the freedom from regular clinic or lab visits.
In a recent survey, nearly all current patients are extremely or very satisfied with Acelis Connected Health Remote INR Monitoring.3*
95%
EASE OF USE/
CONVENIENCE
95%
OVERALL PATIENT
SATISFACTION
*2018 opinion survey conducted by Kalan & Associates of 307 active Acelis Connected Health customers.
MAT-2003803 v5.0 | Item approved for U.S. use only.