SURGICAL HEART VALVES
MITRAL VALVE REPAIR SOLUTIONS
Abbott's customizable mitral valve repair products are suitable for implant using open sternotomy and minimally invasive approaches such as robotic surgery.
THE TAILOR FLEXIBLE ANNULOPLASTY RING AND BAND ARE FLEXIBLE AND ADAPTABLE TO SUSTAIN PHYSIOLOGIC MOVEMENT
The Tailor Flexible Annuloplasty Ring and Band are designed to maintain the size of a repaired mitral or tricuspid annulus while sustaining physiologic movement.
The Tailor Ring provides a customizable design
Anterior and posterior support allows dynamic annular motion during the cardiac cycle
Full, flexible ring can be tailored to address specific patient need
Tailor Band offers a simple alternative for tricuspid valve repair
Standard pre-cut C-band provides time-saving simplicity
Posterior support allows dynamic annular motion
Band provides an alternative for tricuspid valve repair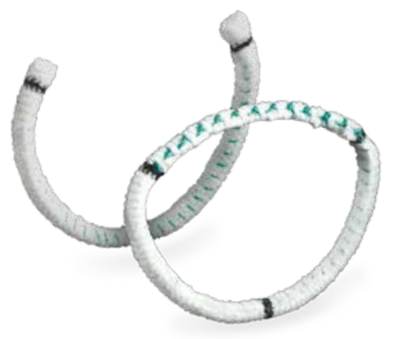 THE ATTUNE RING HAS FLEXIBILITY WITH FINE-TUNING TO FIT INDIVIDUAL PATIENT ANATOMY
The symmetrical and asymmetrical adjustability of the Attune™ Ring allows the size and shape to be fine-tuned.
The ability to make small adjustments to the ring after placement is designed to help eliminate residual mitral regurgitation
Independent adjustability allows the annuloplasty to be localized to one side
The Abbott Attune Ring is designed to accommodate procedural needs
Suitable for implant using open sternotomy, minimally invasive, and robotic approaches
Available in 6 sizes, starting at 25 mm and increasing in 2 mm increments to 43 mm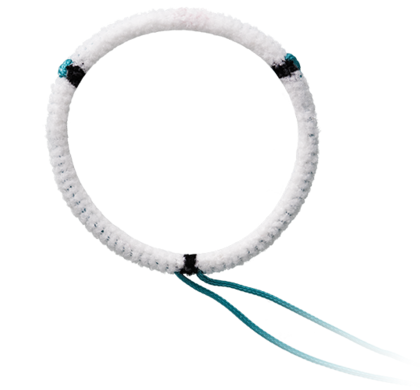 THE SÉGUIN SEMI-RIGID RING HAS A UNIQUE COMBINATION OF RIGIDITY AND FLEXIBILITY
The Séguin Semi-Rigid Ring provides surgeons a combination of rigidity and flexibility for mitral valve repair.
Semi-rigid, tri-dimensional posterior designed to preserve the physiologic motion of the annulus
More rigid anterior allows for annular remodeling
Solid one-piece core resists needle penetration and reduces potential for suturing through the core
Flexibility in just one step
The design advantages of the Séguin Semi-Rigid Ring delivery system employ a one-step process designed to save time and reduce complexity during surgery.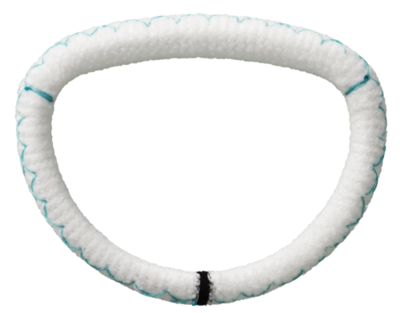 THE RIGID SADDLE RING HAS A NATURAL SADDLE-SHAPED DESIGN FOR DURABLE, COMPLETE REMODELING
Annular-height-to-commissural-width ratio of 15% mimics a healthy mitral annulus1
Titanium alloy core maintains anatomical shape and provides annular remodeling
Saddle shape contributes to efficient distribution of leaflet stress and chordal tension1-3
Redistribution of leaflet stress and chordal tension through saddle-shape remodeling may increase repair durability1,3,4
Ease of implantation
Polyester double-velour cuff is supported by a unique triangular core for a larger suture target
Clear, well-marked holder is designed to increase visibility during implant
Secure ergonomic handle quickly attaches and detaches to save time during implant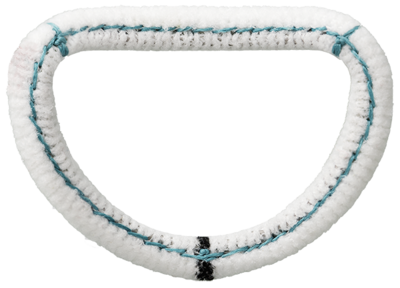 MAT-2115462 v1.0 | Item approved for U.S. use only.