TAVI
PORTICO™ WITH FLEXNAV™ TAVI SYSTEM
Deliverability Redefined. A Future Optimized.
The deliverability you want.
The outcomes you expect.
Portico™ with FlexNav™ TAVI System's exceptional design was purposefully built to give you complete, independent control of valve delivery.
Achieve excellent outcomes without compromising delivery technique1
Experience a calm, controlled valve deployment, due to continuous hemodynamic stability2
Treat every case, even the most tortuous anatomies
Allow for future treatment options by preserving access to coronaries
Achieve a low profile with integrated sheath
Portico with FlexNav TAVI System


*14 F equivalent integrated sheath diameter for patients requiring 23 mm or 25 mm valve.
Deliverability redefined. A future optimized.
Abbott total support
A partnership in excellence
We owe it to our communities to discover novel treatments and continuously improve our current technologies to address unmet—or undertreated—needs with improved benefit-to-risk profiles over current standard of care
A sustainable future starts with health
We're designing access and affordability into our products to reach one in three people every year by 2030
PATIENTS WHO BENEFIT
For patients with symptomatic severe aortic stenosis
Transcatheter aortic valve implantation (TAVI) provides an alternative, minimally invasive treatment option for people living with symptomatic severe aortic stenosis who are not candidates for open-heart surgery due to age, frailty, or other conditions that make surgery too risky. There are multiple factors, health conditions, indications and screenings that are utilized to determine if a patient is an eligible candidate for TAVI. The STS score allows physicians to calculate a patient's risk of mortality and morbidities for a TAVI procedure. It is one of several sources of information in the decision-making and eligibility process.
TAVI with the Portico™ valve can offer several key benefits. It is less invasive than open-heart surgery, with minimal scarring and a shorter hospital stay and recovery time.
Once the Portico valve has been implanted, patients may experience immediate improvement in quality of life or may feel better gradually. Improvement may include:
Increased physical activity
Increased energy
Decreased or no chest pain
Decreased or no shortness of breath
Decrease severity of all or most previous symptoms
For educational purposes only; not real patient cases.
Quality of Life and Recovery Time

John, 84 years, male

John had severe symptomatic aortic stenosis and an STS score of 8%. He was experiencing chronic fatigue and had limited activity due to chronic back pain. Since John lives independently, his doctor determined John is a good candidate for TAVI when considering his recovery time for TAVI vs. open heart surgery.

History of Cancer, Radiation and Kidney Disease

Samuel, 73 years, male

Samuel had severe symptomatic aortic stenosis and an STS score of 10%. He experienced symptoms of aortic stenosis after physical exertion like yard work or working in his garage. Samuel is retired and lives with his wife. Due to his history of cancer, radiation and kidney disease, his doctors determined he'd be a good candidate for TAVI.

Small Valve Annulus

Nancy, 79 years, female

Nancy had severe symptomatic aortic stenosis and an STS score of 8.5%. She felt shortness of breath and weak when walking her dog. She loves spending time with her grandchildren but had been feeling too tired and weak to meet with them. Given Nancy was frail, petite and had a small aortic valve her doctors determined she'd be a good candidate for TAVI in order to preserve her heart and blood pumping function.

History of Coronary Artery Disease and COPD

Carl, 75 years, male

Carl had severe symptomatic aortic stenosis and an STS score of 8%. He experienced chest pain and shortness of breath. He has COPD, diabetes and a history of coronary artery disease so he went to his doctor right away to get checked out. His doctors determined he'd be a good candidate for TAVI given he may need additional coronary interventions (stents) in the future.
DOWNLOAD
TAVI Insertion Data Results


Thinking Ahead
Large-cell geometry and intra-annular valve position preserve coronary access.




ON TARGET, EVERY TIME
Every aspect of Portico with FlexNav was designed to help you place the valve on target, every time. But in case you need to make a move, rest assured.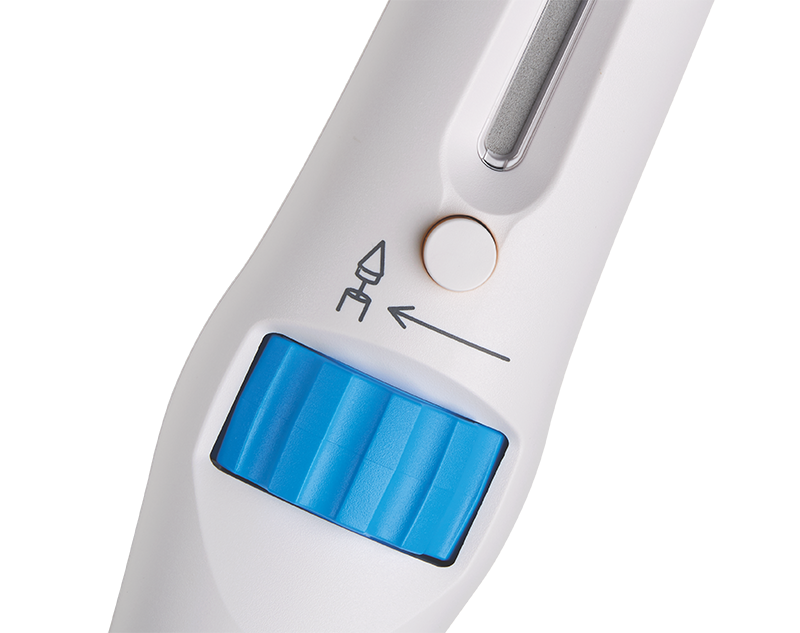 RECAPTURABLE*
REPOSITIONABLE*
RETRIEVABLE*
*Until fully deployed.

Stable from the start
Continuous hemodynamic stability, no rapid pacing
Intra-annular leaflet position in a self-expanding valve provides early valve function and hemodynamic stability throughout the procedure—for calm and controlled deployment, without compromise.

Portfolio of Portico valve sizes
There are 4 sizes of the Portico valve—23, 25, 27, and 29 mm—covering an annulus range of 19-27 mm.
MAT-2106521 v6.0 Item approved for U.S. use only.