Structural Interventions
Amplatzer Piccolo™ Occluder
The only U.S. approved device specifically designed and indicated for Patent Ductus Arteriosus (PDA) closure in premature infants, 700g and up.
NEW PICCOLO 3-YEAR FOLLOW-UP DATA
95.5%1
Average
IMPLANT SUCCESS
99.0% for patients ≤ 2kg
92.0% for patients > 2kg
100%2

EFFECTIVE PDA CLOSURE
At 3-year follow-up
Only IDE patients included a 3 year echo.
>95.0%2

3-YEAR SURVIVAL
No deaths were directly attributed
to the procedure or device itself.
2.0%*2

DEVICE RELATED
ADVERSE EVENTS
At 3-year follow-up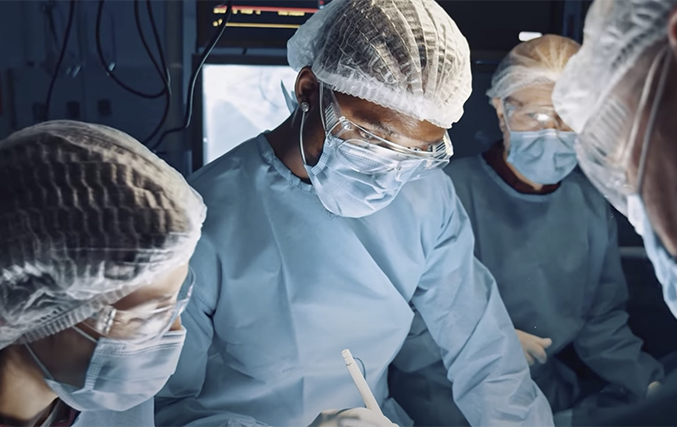 ON DEMAND WEBINARS
Watch a series of recorded webinars that focus on infant PDA closure from subject matter experts to stay up-to-date on the latest recommendations, clinical data and best practices.
PDA OVERVIEW
A Patent Ductus Arteriosus (PDA) can cause left-to-right shunting associated with bronchopulmonary dysplasia, pulmonary hypertension, necrotizing enterocolitis, intraventricular hemorrhage, retinopathy of prematurity, and renal impairment.1
PDA Treatment Options3, 4, 5, 6
OBSERVATION

Doctor monitors the baby's heart to evaluate whether the open blood vessel is closing properly.
MEDICATION
THERAPY
Premature infants can take an intravenous medication (Indomethacin, Acetaminophen, or Ibuprofen) that may help close PDA.
TRANSCATHETER
CLOSURE
The Amplatzer Piccolo Occluder is precisely placed in the duct to ensure effective closure.
SURGICAL
LIGATION
Surgeon binds the ductus with a simple ligature during open heart surgery.
Early transcatheter intervention can improve outcomes7
Early PDA closure can lead to rapid improvement in respiratory status and faster weaning off ventilator.
General PDA closure leads to proven benefits:
Faster weaning off mechanical ventilator
Oxygen supplementation
Improved weight gain
Faster decline in RSS
Potential avoidance of PHT
Transcatheter closure with the Amplatzer Piccolo Occluder can provide more definitive closure than medication and is less invasive than surgery.
Medication therapy has limited effectiveness (60-80%) and can have potential adverse effects in infants with PDA.8
Surgical ligation is more invasive than the occluder implanting procedure and may lead to significant procedural complications.9
WHAT IS AMPLATZER PICCOLO?
Amplatzer Piccolo is the only U.S. approved device specifically designed and indicated for PDA closure in premature infants. Only Piccolo:
Has been developed for babies as small as 700g
and ≥ 3 days old
Has the most clinical data, proving excellent outcomes
Offers the widest range of sizes, enabling treatment of all duct types and sizes
Is compatible with infant size, offering a low profile device and delivery system
Implanting Procedure
The Amplatzer Piccolo Occluder implanting procedure is a minimally invasive transcatheter procedure. A small incision is made in the groin for the delivery catheter to advance through the ductus. Once the proper position is located, the occluder is deployed firmly into the ductus. The occluder's size and shape is specifically designed to fit in the ductus of a premature infant to provide safe and effective PDA closure.
Amplatzer Piccolo Occluder
Advancing a proven platform for predictable results.
Extremely low-profile delivery—4 F catheter facilitates delivery in small vasculatures
Self-expanding device designed for closure of a PDA with length longer than 3mm and diameter smaller than 4mm
Tightly woven, single-layer mesh design to minimize residual shunt after placement
Flexible delivery cable optimizes deployment and allows for representative preview of device orientation prior to release
Predictable Placement—Disc size and shape designed for predictable positioning in the duct
MAT-2210292 v2.0 | Item approved for U.S. use only.