PATIENT INFORMATION
Mitral Regurgitation
TREATING MITRAL REGURGITATION BEFORE IT PROGRESSES
Mitral regurgitation (MR) places an extra burden on your heart and lungs, and your heart may have to work harder to function normally. The mitral valve is a heart valve that lies between the left atrium and left ventricle. The valve opens and closes to ensure that blood flows in only one direction. In mitral regurgitation, the valve does not close completely and blood leaks backward (regurgitates) into the left atrium.1 The more open the valve remains, the more blood regurgitates and the more severe the problem.
SYMPTOMS OF MITRAL REGURGITATION
In some cases, you may have MR but not experience any symptoms. In other cases, you may experience symptoms such as1,2:

Fatigue or inability to exercise

Sensation of feeling the heart beat (palpitations) or a rapid heartbeat

Dry, hacking cough (often worse when lying down)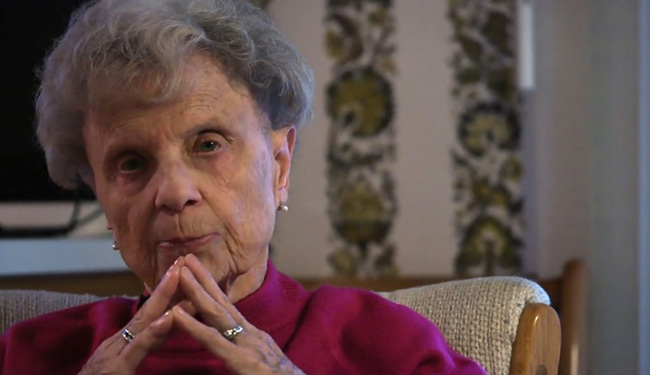 BETTY VAUGHN

Patient with mitral regurgitation
"I had no symptoms until I was about 87. When I was going up and down the stairs, I couldn't breathe. Then I got light-headed, and I got terribly, terribly tired. It was not living, it was existing."
This testimonial relates an account of an individual's response to the treatment. This patient's account is genuine, typical and documented. However, it does not provide any indication, guide, warranty or guarantee as to the response other persons may have to the treatment. Responses to the treatment discussed can and do vary and are specific to the individual patient.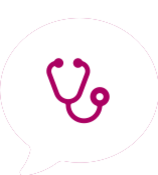 If you are experiencing any of these symptoms, talk to your doctor to receive a thorough examination and proper diagnosis. You should also promptly seek treatment if you notice that your symptoms are getting worse — for example, if the swelling in your feet and ankles has increased or if you find it more difficult to perform daily activities such as walking up the stairs.
WHAT CAN HAPPEN IF MITRAL REGURGITATION IS NOT TREATED?
Mitral regurgitation places an extra burden on your heart and lungs. Over time, some people may develop an enlarged heart because it has to work harder to pump blood through the body. If it is not treated, mitral regurgitation can cause other, more serious problems with your heart, such as heart failure. This is a condition that occurs when your heart can't pump enough blood to meet the needs of your body.1
TREATMENT OPTIONS FOR MITRAL REGURGITATION
Treatment for mitral regurgitation depends on how severe your condition is, and if it's getting worse.1,2 The goal of treatment is to improve your heart's function while minimizing your symptoms and avoiding future complications.
Medical Management

Medications may be prescribed to help manage symptoms of mitral regurgitation, such as diuretics for fluid buildup in the legs and lungs. However, these medications only treat the symptoms and do not address the underlying problem with your mitral valve that is causing your disease.

Mitral Valve Surgery

Considered the most effective long-term treatment for mitral regurgitation, surgery gives you the greatest probability for a safe and effective solution over time. Several surgical procedures are available to repair or replace the mitral valve, including traditional opening the sternum (with an incision over the chest and sternum), minimally invasive surgery that does not involve opening the sternum, and less invasive robotic and transcatheter procedures.

Surgical Mitral Valve
Repair

If mitral valve repair is an option for you, a surgical technique called an annuloplasty may be performed. This procedure typically involves the implantation of a device to tighten or replace the ring around the mitral valve (annulus) so that the valve leaflets can close properly. When needed, other techniques may be used to repair the valve.

Surgical Mitral Valve Replacement

If the mitral valve cannot be repaired, your doctor may recommend valve replacement with an artificial (prosthetic) valve. Two types of prosthetic mitral valves are available: mechanical or tissue.

Transcatheter Mitral Valve Repair (TMVr)*

TMVr with MitraClip™ therapy, is a less invasive procedure that may be an option for patients with severe mitral regurgitation. Unlike surgery, this procedure does not require chest incisions and temporarily stopping the heart. In this procedure, a clip, or sometimes more, will be implanted onto the center of your mitral valve. This reduces mitral regurgitation, and the valve continues to open and close on either side of the clip, allowing blood to flow through.

*TMVr is now referred to as TEER (Transcatheter edge-to-edge repair)
SURGICAL MITRAL VALVE REPLACEMENT
If your mitral valve cannot be repaired, your doctor may recommend valve replacement with an artificial (prosthetic) valve. Two types of prosthetic mitral valves are available: mechanical or tissue. Each type of valve offers different benefits and risks, depending on your specific needs.
CHOOSING BETWEEN A MECHANICAL VALVE OR A TISSUE VALVE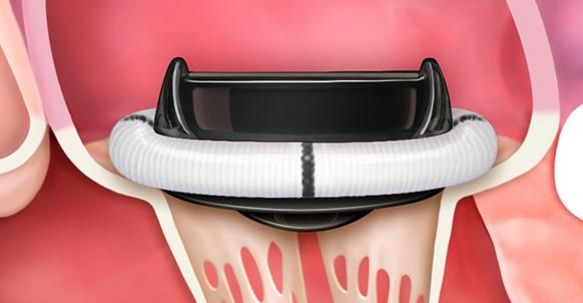 Mechanical valves are made of strong, long-lasting materials such as carbon and titanium and are designed to last for the rest of the patients' life. However, patients are required to take daily blood-thinning medication for the rest of their lives to help prevent blood clots.1,2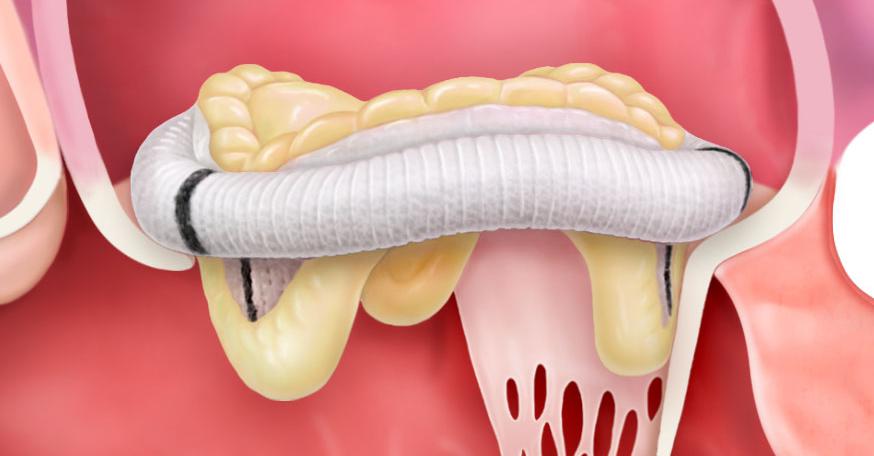 Tissue valves are made with tissue from pig or cow heart tissue (or a combination of the two) and can possibly last 10-15 years, requiring another surgery or procedure to replace the valve if it wears out. Tissue valves do not usually require long-term use of blood-thinners.1,2
To determine what type of valve is best for you, your doctor will take many factors into consideration, such as your age, overall health, and medication requirements.1
Less than 50 years old
A mechanical valve is recommended based on a review of current clinical evidence and a discussion with your doctor, especially if:
You are already taking a blood thinner for another health problem
You can safely take a blood thinner and are willing to do so
A tissue valve may be recommended depending on your lifestyle.
Between 50 to 70 years of age
The type of valve recommended will be based on a review of current clinical evidence and a discussion with your doctor.
Greater than 70 years old
A tissue valve may be recommended with some exceptions depending on your clinical situation if:
You do not want to take a blood thinner or you cannot take it safely
You are willing to have another valve replacement procedure if the tissue valve wears out
In rare cases, a mechanical heart valve may be recommended.3
MOST PATIENTS CAN EXPECT TO RETURN TO A NORMAL QUALITY AND LENGTH OF LIFE FOR THEIR AGE FOLLOWING SURGERY.4
MECHANICAL HEART VALVE REPLACEMENT WITH MASTERS MITRAL
The Masters Mechanical Heart Valve is made of a hard carbon material that offers unmatched strength and durability. A sewing cuff, made of medical grade fabric, is attached to the valve and allows the surgeon to sew the valve into place in the heart.
Long-term studies have shown that the Masters valve has notable longevity and may last for at least 30 years.5,6
TISSUE HEART VALVE REPLACEMENT WITH EPIC™ PLUS MITRAL
The Epic Plus Mitral valve is a bioprosthetic valve made with both cow and pig tissue configured to maximize valve durability and mimic the function of a healthy human heart valve while minimizing immune system interaction.
Epic Plus Mitral valve is designed to mimic the function of a natural, healthy heart valve. The length of time the Epic Plus Mitral valve will last depends on many factors, including your medical condition and age. Long-term studies of patients who received an Epic Plus Mitral valve showed excellent durability over time.7,8
The information provided is not intended for medical diagnosis or treatment or as a substitute for professional advice. Consult with a physician or qualified healthcare provider for appropriate medical advice.
MAT-2007303 v2.0 | Item approved for U.S. use only.